Storage, Transcoding & Dailies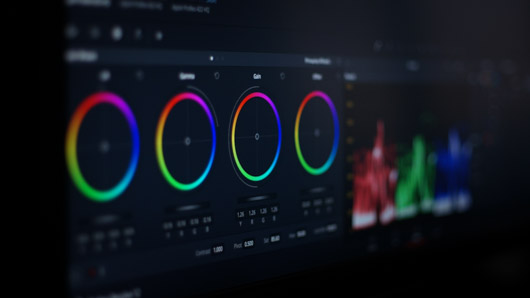 DaVinci Resolve 12
Storage
The importance of the media manager or downloader is often underrated. However it is critical that the person doing the off-loading of footage be very familiar with computer hardware and software. When footage is downloaded it should always be done to more than a single hard drive for safety. That's where the use of RAIDs and multiple drives are critical. A download station can be as simple as a Mac laptop or as complex and feature rich as the Codex Vault (pictured above). The camera used will determine the size and the amount of footage being generated. This must be calculated into the workflow to assure adequate hard drive space is available. The more data generated could require more advanced storage such as a near-set 20Tb RAID or LTO tape backups for archiving. Determining the right hardware needed for the given project is part of the workflow created by the DIT and post production. Knowing how it all works and more importantly how to fix it when it doesn't work will ensure successfully delivery of the footage to post.
Transcoding
Most cameras today will produce footage that will need to be processed before use. If it is RAW it will need to be transcoded into a viewable file, usually with color applied. Larger 4K images will also need to be downscaled to HD for viewing and editing. Depending on how much footage is produced, it becomes necessary to have enough computing power to process these images. This is also where the DIT can ensure the color applied during the transcode matches the color that was approved on set. Sometimes the transcoding is done in post in which case the LUTs sent along with the RAW footage must match the LUTs used to view on set. No matter where it's done, the transcoding process should be developed with the DIT and post in unison to guarantee accurate color representation.
Dailies
Unlike in the past, more and more dailies are being created on-set by the DIT. Whether it's H264 mpegs for posting to a cloud or simply making viewable ProRes quicktimes that will also be used for editing, by doing it on-set the DIT can guarantee they match the original footage. While some shows still handle the dailies in post-production, new technologies like LightIron's Todailies allow low resolution footage to be captured real time on-set and made instantly available on nearby iPads. As with all aspects of digital cinema, there are a number of options available to fit a productions schedule and budget.

Click Here to see JG's DIT and Mobile Lab cart