The role of the DIT (Digital Imaging Technician) has become invaluable in today's digital cinema and television production. As a core member of the camera department, a DIT works closely with the Director of Photography to insure their vision is realized utilizing the latest in modern digital camera technology. The DIT is responsible for the technical settings on the camera, management of the digital media, colorizing and creating LUTs, transcoding dailies and generally supervising the overall workflow from camera to post.
The DIT manages all aspects of the digital workflow ensuring your footage is properly captured, archived and delivered looking as the cinematographer intended it.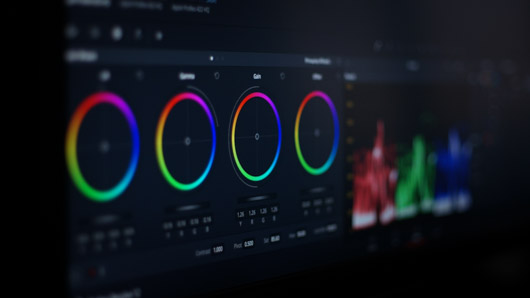 With over 30 years of experience with computers and cameras, John Goodner has unique qualifications that make him a valuable member of any film or television production. For the last 7 years he has focused on the emerging landscape of digital cinema, helping to guide cinematographers and producers through a maze of complex and rapidly changing technologies. Recently, John has been the media manager and DIT on the hit FX show "It's Always Sunny in Philadelphia" for the last 7 seasons (2010-2016).

In addition to his technical skills, John is also a writer and director of the award winning short film, 'Anti-Muse'. You can watch it here.